Going Pro Expo - Chicago

Sunday, June 30, 2013 from 9:00 AM to 5:30 PM (CDT)

Chicago, IL
Who's Going
Loading your connections...
Event Details

Chicago Going Pro Expo
Sunday, June 30, 2013
9:00am-5:30pm - Attend single sessions or all day
General Entry tickets are required for all attendees and 
Early Bird registration rates available through June 20
Standard registration rates available June 21-June 30

Featuring pro dance choreographers of the ...
NBA & NFL and other sports leagues
Vendors for shopping and networking
Presentations in areas of pageantry, fitness/nutrition, hair/makeup and directors/leadership

Costs .... 
General Entry Tickets 
Early Bird Rate: $15.00 per person through June 20
Standard Rate: $25.00 per person June 21-29
Walk In Rate: $30.00 per person June 30

Includes:
Vendors
Presentations
Dance Technique Class 
Add Choreography sessions at $15.00 per class (4 classes available. If you would like to attend all dance masters classes please select the All Day Dance Ticket)
 
Group discounts available for 5 or more attendees. If you need assistance with your group registration, please contact info@goingproentertainment.com. 
 
All Day Dance Ticket 
Early Bird Rate: $70.00 per person through June 20
Standard Rate: $80.00 per person June 21-29 if space is still available in masters classes 
Walk In Rate: $90.00 per person if space is still available in masters classes
Includes general entry, dance technique and all FOUR masters dance classes. 
$5.00 Pro discount for current and alumni NFL and NBA peformers. Please contact Going Pro with your name, team and years cheering for the discount code.
Refund Policy: In the event you are no longer able to attend, tickets may be refunded through June 20 at midnight. 
---
Please click on the choreographer's name for photo and background. Each choreography session requires a general entry fee plus $15.00 per class. Each choreography session is 90 minutes in length. Routines are 45-60 seconds in length, pro dance style with complimentary music files and routine videos after the event. Some routines may have groups and formations. Please arrive 15 minutes prior to your class. Each class will begin with a short warm up and stretch. Attire should be comfortable dance/fitness wear.  
Please click on the Choreographer to see photo and bio
All general entry tickets include access to the presentation and vendor area as well as the dance technique class. Browse vendors, get special offers and attend any of several featured presentations by the industry's best! Come and go as you please. Remember if you would like to attend NBA and NFL dance masters classes there is an additional per-class fee. Attire should be suited to your activity. You are here to network so dress to impress!
Please click on the Presenter to see photo and bio
9:30am - 6:00pm Fitness Sessions - HiFi Fitness Personal Training Staff. Walk in to sessions throughout the day ranging from 30 to 60 minutes in length. Sessions will include stretching, toning, boot camp, abs and more. Check the schedule upon arrival, or indicate your interest during registration.  
10:00-10:45am Take A Bite Out of the Competition - Pierce Hutchings, Personal Trainer. You know what you should and should not eat, but how do you make a plan that works? Pierce will guide you through a nutrition plan for getting the body you desire and developing the mind of a champion.
11:00-11:45am Light Up the Room - Wynne Lacey, Sports Entertainment Director, Certified Life Coach. Do you catch the director's eye as soon as you enter the room? Wynne will discuss how you can channel your energy and stand out from the crowd.
12:30-1:30

Angela King Designs

Trunk Show during Lunch
1:30-2:15pm Dance Techinque
2:30-3:15pm Winning: Pageantry 101 - Shanon Lersch, Miss Illinois USA 2008. Shanon has allowed her Miss USA state title to launch her into international broadcasting and dance. Learn how you can get the winning edge or get started in pageantry with this talented pro dance alumna.
3

:30-4:15pm 

Your Face is A Canvas - Makeup Artist

. We all have a face, now make it beautiful! Get tips in color, techniques, tools and more. Bring your mirror and makeup kit for a hands on session with a local makeup artist. 
4:30-5:15pm Hair Power - Chrissy McClaughry, Hair Stylist. Let your hair reach its full potential no matter the length, color or texture. Unlock your potential through styling, color, extensions and more. 
---
ABOUT THE PRESENTERS & CHOREOGRAPHERS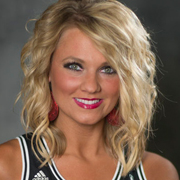 Pam Marsh - Current NBA Luvabull, Alumni St Louis Rams Cheerleader. Pam has nearly a decade of professional dance and cheer experience. After college, Pam joined her hometown NFL team as a St. Louis Rams Cheerleader where she was a proud member for three years until she relocated to Chicago. There, she joined the only professional dance team in Chicago, the Chicago Bulls Cheerleaders known as "Luvabulls." She is now in her sixth season representing the Luvabulls. With experience in both NBA and NFL cheerleading, Pam has performed at hundreds of games, in front of thousands of audiences nationally and internationally, and knows what it takes to uphold expectations of distinguished entertainment teams while participating in media events, public appearances, and community promotions.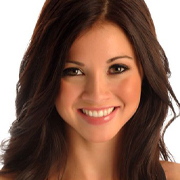 Tessa Caccavallo - NFL Cheerleader Alumna - Indianapolis Colts, NBA Alumna - Indiana Pacemates. Tessa graduated Cum Laude from the University of Southern Indiana with a degree in Public Relations in 2006. Tessa danced, choreographed and coached for an arena football team and a minor league baseball team in college. Tessa danced for the Pacers for three seasons before becoming an Indianapolis Colts Cheerleader. She had the honor of dancing on the sidelines at Superbowl XLIV and performing with Gretchen Wilson and Cheap Trick her rookie season. Tessa served as a squad captain her second year and was chosen to represent the Colts and promote NFL Mexico in Mexico City. She also participated in an Armed Forces Entertainment tour to Okinawa, Japan. That same year she was voted Pro Bowl Cheerleader by her teammates and represented the Colts Cheerleaders in Hawaii. Tessa has been featured in Maxim, SI.com, NFL.com and many other online and print publications. She has choreographed numerous routines for the Colts Cheerleaders and helped develop the first ever Indianapolis Colts Cheerleaders Training Program, which provides coaching and mentoring for aspiring Colts Cheerleaders.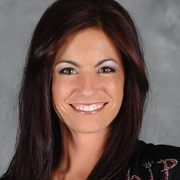 Gloria Esposito - Director of the AFL Chicago Adrenaline Rush, 2012 AFL Dream Team Choreographer, Former NBA Dancer of the Chicago Bulls.
Gloria was a 4-year NBA dancer and captain for the Luvabulls. As a member of the Chicago Rush Dance Team, she was selected to the AFL All Star Dance Team and now enters her 4th year as the team's director. In 2012, she was selected to choreograph for the Arena Football Dream Team dancers in New Orleans at the All Star game. She continues to perform in the Chicagoland as a member of the Brooze Brothers and contributes as a staff member of Wynning Teams.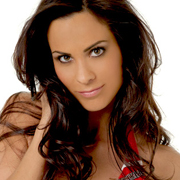 Shanon Lersch - Miss Illinois USA 2008, Former NBA Chicago Luvabull, Director of DePaul Spirit Programs. Shanon is a Chicago native and postgraduate student who attended DePaul University with a dual Masters in Sociology & Communications. She was Miss Illinois USA 2008 and has had the opportunity to travel to Japan, Greece, Cyprus, Turkey, Hong Kong, China, France, Italy, the Netherlands, and all of Southeast Asia as a Professional Model, NBA Dancer, and Spokesperson. She has been featured in national magazines and advertising campaigns including a feature article in the 2008 Sports Illustrated Swimsuit Edition. For six seasons, Shanon was an NBA dancer and captain with the Chicago Bulls. She is currently the Head Coach and Director of the Spirit Programs for DePaul University. Shanon has served as the Talent Manager for NBA China and recently completed season three of China's NBA Competition / Reality Dance Show "Dance Passion" where she was a Host, Choreographer, Dance Coach, and Celebrity Judge. The SUNTIMES has labeled Shanon as the next Paula Abdul of China. She also enjoys serving as the on-air host for NOW TV Sports, covering professional rugby, soccer and basketball for Hong Kong's largest cable operator. She is also the current in-arena emcee for DePaul Basketball and the AFL's Chicago Rush.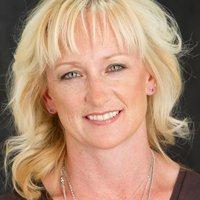 Wynne Lacey - Director of the NHL Chicago Blackhawks Ice Crew, Former NBA Dancer of the Chicago Bulls and Milwaukee Bucks.
In her 10th year as the Ice Crew director, Wynne consults teams across the country as they launch ice girls and promo / performance teams. Wynne has also directed the IFL Chicago Slaughter and the AFL Chicago Adrenaline Rush dance teams. She founded Wynning Teams and continues to work with women as a life coach.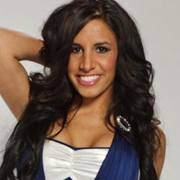 Chrissy McClaughry, Hair Stylist
.
Chrissy is a hair stylist and makeup artist at Alberto Daniel Salon. As a former Adrenaline Rush and Chicago Slaughter dancer, she knows how to get hair photo shoot and performance ready.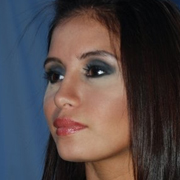 Alberto Daniel, Makeup Artist, Owner of Alberto Daniel Salon.
Alberto Daniel operates his fantastic salon in Schaumburg, IL "Alberto Daniel Salon." ADS is the official salon of the NHL Chicago Blackhawks Ice Crew.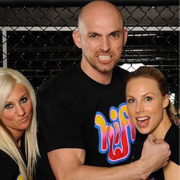 Pierce Hutchings, Personal Trainer, Owner of Body Fit Lab, Consultant to the Miss United States Pageant.
Pierce holds a master's degree in physiology and exercise science. For over 13 years, Pierce has worked as a private fitness trainer for professional athletes, teams, celebrities and models specializing in athletic performance, weight loss, body sculpting and intense core training. As a former triathlete and Division I dual sport athlete, Pierce offers his clients a functional, creative and intense cross-training style of workouts to educate and empower his clients to not only get quick results but learn a skill for life.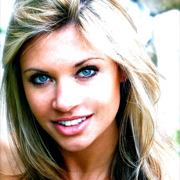 Kate Anderson Hooper, NFL Cheerleader St Louis. Kate cheered three seasons with the St. Louis Rams Cheerleaders and now resides in Chicago. Originally from Oregon, Kate attended Millsaps College, where she choreographed and led the dance team. Kate became one of the most recognized NFL Cheerleaders during her time on the field, appearing on the cover of two swimsuit calendars, ESPN, Fox Sports, Maxim.com, Football Action and Lindy's Magazine. Kate represented the NFL while visiting military bases in Seoul Korea, Afghanistan/Qatar, Mexico and several U.S. bases. She enjoys traveling, music, yoga and fashion. 
---
GO WILD! WEAR BY ANGELA KING DESIGNS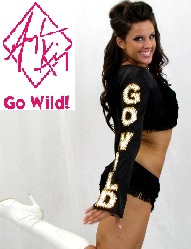 Go Wild! Wear by Angela King Designs is your premier source for today's hottest styles in professional cheerleading and dance. Whether you are looking for audition outfits, rehearsal wear, a performance costume, or accessories, AKD's Go Wild! collection includes the most sought after designs in the industry. Select from a wide range of fabrics including solids, sparkle and sequins, and embellish with rhinestones, logowork, embroidery and more. Their unique designs and 20 year history in the pro-cheerleading industry includes major brands in the NFL, NBA, NHL, UFL, and beyond. Service is top notch, with alumni pro cheerleaders representing multiple major markets in the United States, Canada, United Kingdom and other international territories. Don't wait! Now's the time to experience perfection. Visit www.gowildwear.com.
SCIENCE CHEERLEADER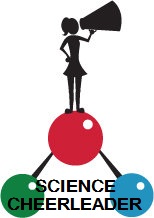 Darlene Cavalier is a Philadelphia NBA alumni dancer who founded the Science Cheerleader to unite the citizen's desire to be heard and valued, the scientist's growing interest in the public's involvement, and government's need to garner public support. The Science Cheerleader features cheerleaders and dancers who work in or study science, math, engineering, health and other related fields. Launched in 2010, the Science Cheerleaders performance team has rocked the industry with live performances, ground breaking online videos and even shattered a world record! The Science Cheerleaders have performed in the Philadelphia, New York City, St. Louis, Las Vegas, Dallas, Washington, DC and other cities across the United States. Submit your application to join the performance team by visiting www.sciencecheerleader.com.
GOING PRO ENTERTAINMENT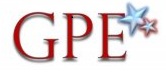 Going Pro Entertainment is the premier resource for professional cheerleading and dance services. Developed by former pro dancers from all United States sports leagues, GPE provides exclusive services in audition coaching, team consulting and choreography, and alumni talent management. GPE events feature choreography and mentorship by Pro Cheer All Stars in multiple cities, including Phoenix, Los Angeles, Reno, Denver, Kansas City, Chicago, St Louis, Omaha, Oklahoma City, Houston, Atlanta, Indianapolis, Cincinnati, Minneapolis/St Paul, New York, Philadelphia, Baltimore, Washington DC, Virginia Beach, Charlotte (NC), Miami, and Orlando. Visit www.goingproentertainment.com orwww.procheerallstars.eventbrite.com.
Are you interested in reaching women over the age of 18 who are in the industries of fitness, dance, pageants, modeling and entertainment? Showcase your business at the Going Pro Expo for $100.00. Space is limited! Contact Kate at kate@goingproentertainment.com.
When & Where


HiFi Fitness
820 North Orleans
Suite 100


Chicago

,

IL

60610


Sunday, June 30, 2013 from 9:00 AM to 5:30 PM (CDT)
Add to my calendar
Organizer
Going Pro Entertainment
www.goingproentertainment.com
www.facebook.com/goingproentertainment
Going Pro Entertainment is the premier resource for professional cheerleading and dance services. Developed by pro dancers from various United States sports leagues, Going Pro provides choreography, training and consulting for performers, with special emphasis on college, semi-pro and professional teams. Instructors and consultants are located nationwide and include elite current and alumni performers, choreographers and directors from the NBA and NFL. 
Please Note: Going Pro Entertainment is not directly affiliated with any professional sports league, team, cheerleading or dance squad. Audition candidates are advised to follow proper audition procedures in accordance to the official team website and training program.